Whitewater: 10:00 a.m.-8 p.m. Flatwater: closed Outfitter: 8:30 a.m.-6:30 p.m. Guest Services: 8:30 a.m.-6:30 p.m. Eddy's Restaurant: 11 a.m.-9 p.m. Eddy Out Patio Bar: 2 p.m.-9 p.m.
Kids ages 6 – 14 may participate in our first Lil' Tri "triathlon." Lil' Tri-Athletes will run, bike (BYOBike), and paddle duckies (provided by Montgomery Whitewater) on our flat water […]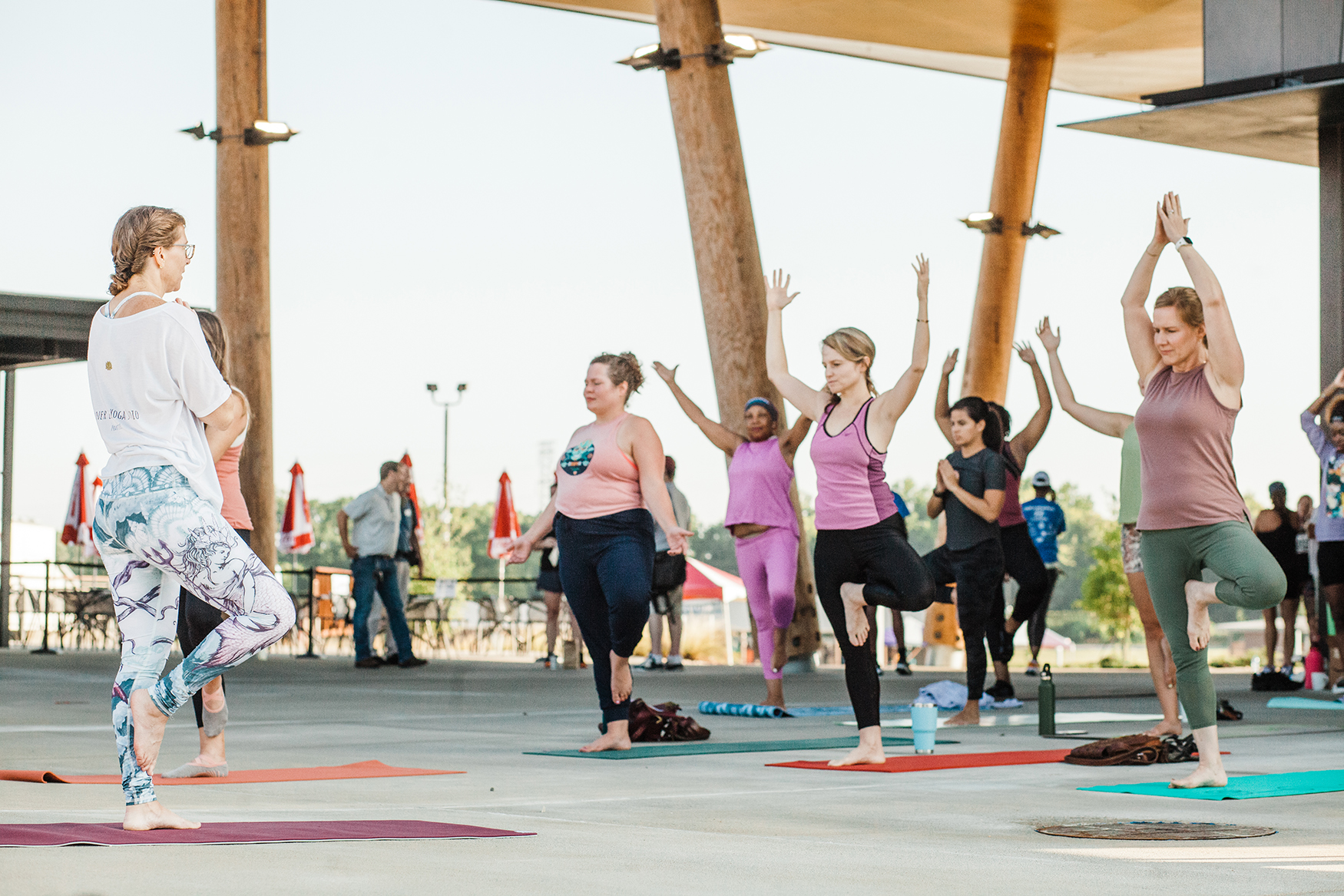 All ages are invited to join us for an outdoor, beginner-friendly flow. Bring a water bottle and a mat or towel and join us.
Kayak Cross, formerly called extreme slalom, is a slalom competition where participants race head to head down the Competition Channel. All boaters will need to race with a plastic boat […]